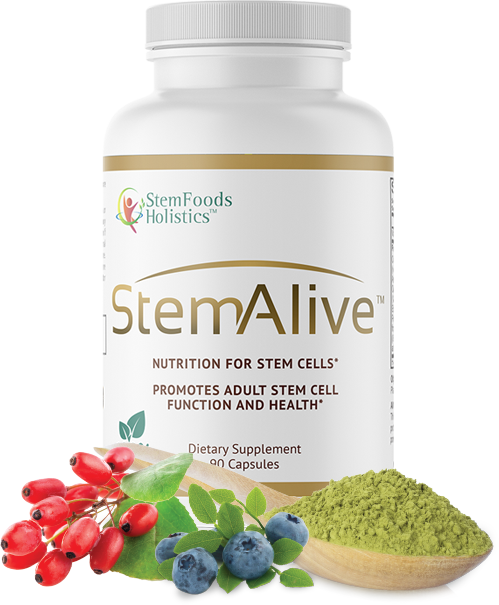 The proprietary formula in StemAlive™ helps stimulate the release, activity, and proliferation of stem cells in the body.
Stem cells are the renewal and repair system in the body. They have the ability to transform into specialized cells and repair such conditions as: diabetes, arthritis, skin issues, Alzheimer's, lupus, autism, muscular disorders, nerve damage, cancer and more.
StemAlive?
Supports the body's natural renewal system
Helps release millions of the body's own stem cells from bone marrow into the bloodstream
Strengthens metabolism and energy levels
Helps support telomere health
Supports the body's healing and rejuvenation processes
Rich source of antioxidants
Supports endurance and stamina
Promotes a healthy cardiovascular system
Promotes stem cell proliferation and activity
With blue green algae (spirulina) a powerful superfood
With Vitamin D3, sourced from lichen algae, one of the most healing vitamins on the planet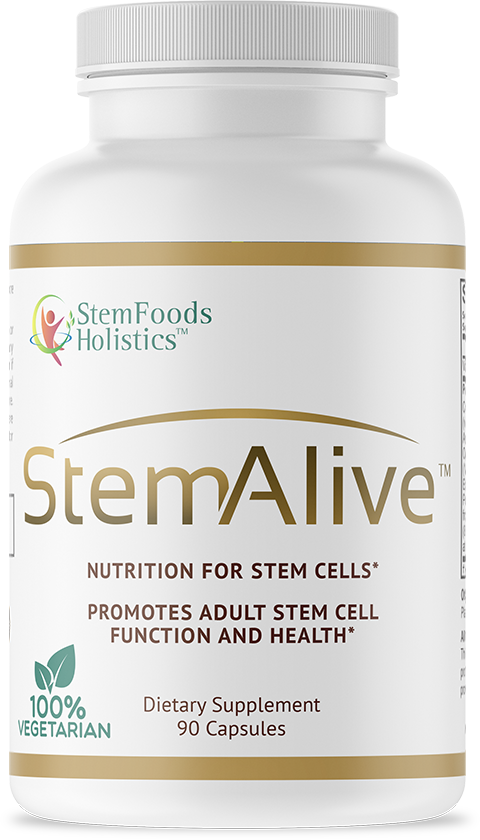 Ingredients that work in synergy to activate and multiply the body's stem cells
StemAlive
Colostrum (non-GMO), Spirulina (blue-green algae), Indian Kino tree extract (wood), Blueberry extract (fruit) , Goji berry extract (fruit), Oat beta glucan complex, Ashwagandha extract (whole plant), Eleuthero extract (ginseng), Reishi mushroom fruiting body extract, Acai extract (fruit), Fucoidan (60% fucoidan from bladderwrack whole seaweed extract), Grape extract (fruit), Green tea (leaf), L-carnosine, Pomegranate extract (rind), Vitamin Dз (as lichen plant extract), Vegetarian Capsules.